This post contains affiliate links. You can read my disclosure policy here.
I will be making updates to this post once I attend a taping of the show.
Will & Grace is another beloved show that is making a come back. For now, the fabulous cast will return to NBC for at least one season. All four of the main cast members will be returning. Would you like to be in the studio audience for Will & Grace tapings? The tapings will take place on the backlot at Universal Studios Hollywood. To attend a taping you won't need a ticket to the park but you will need to get a ticket in order to be part of the audience.
I follow Audiences Unlimited (tvtickets.com) on twitter. On 7/20 they made an announcement that they would be giving out the tickets to the tapings and that the show will be filmed at Universal Studios. So far no taping dates have been released but the tapings should be taking place in August since the show is set to air on NBC in September. Normally shows are filmed much more in advance so the timing is very peculiar on this.  Update: Audiences Unlimited will no longer be handling tickets for Will & Grace this season.

If you're reading this post you are probably interested in attending a taping. Since the show still has a strong fan base I am sure that once the tickets for the Will & Grace tapings are released they will go fast. Tickets will be released by a company called 1iota. On August 2nd they tweeted out that Will & Grace fans should check their website at 2pm PST. To get tickets with 1iota you will need to create an account on their website. For the show taping on August 23rd tickets were made available at 1pm on Thursday August 10th. Make sure to connect with 1iota on twitter to keep up to date on when the tickets are released.
To apply for tickets you can choose to request either one or two tickets. And you will have a chance to explain why they should pick you. When I first requested tickets I was immediately put on a wait list and found out about three days later that I was given priority tickets. However, I had to work during the taping so I was not able to go. Good news, I found out from my friend who went to the first taping that priority tickets = guaranteed seating.
1iota gives out priority and general tickets. If you have a general ticket you do not have as good of a chance of getting in to the taping as those with a priority ticket do. There are ways to increase the strength of your profile which can help you get picked for tickets. Make sure to have a photo and fully fill out your profile. Cancel your ticket request if you can no longer attend. 1iota will penalize your account if you do not show up for a taping. It is best to know ahead of time who you plan to bring with you because you will need to put their name on the ticket. If you are over 18 years of age they will want to see a valid photo id when you check in.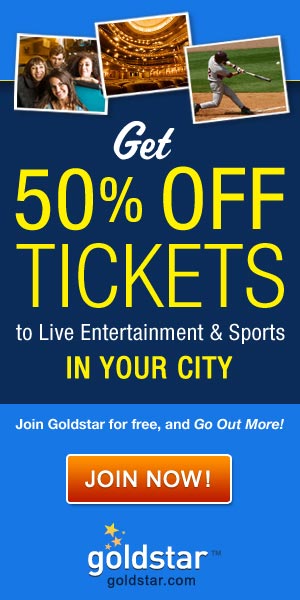 If you are wait listed after requesting tickets do not assume that you won't get in to the taping. Many times I have been immediately placed on the wait list only to be given tickets a few days later. If you get general tickets be sure to keep checking your email in case priority tickets become available for you.
Free parking is offered for the taping. You will find all the information on parking and check in guidelines on your ticket. Your tickets will have the address for check in. Please note that just because you get a ticket does not guarantee that you will make it in the studio audience. The shows are over booked so that they can try and have a full house. I recommend arriving several hours before the check in time to increase your chances of getting inside. Normally phones are not allowed inside the tapings so you might want to bring something to get autographed incase you get a chance to meet the cast after the taping.
Other tips to help you get the most out of your experience:
Bring a jacket
Sound stages are normally very cold so chose your clothing wisely for the taping.
Bring snacks
You are normally given a slice of pizza or a half of a sandwich at a taping but I always need more food than that.
Bring a sharpie
Having a sharpie makes it much easier to get autographs after the taping ends. I recommend having the cast sign a shirt or a poster.
Be prepared to do a lot of waiting
You will have to wait quite a bit before you get into the taping and will do even more waiting throughout the taping. On average the tapings last around 5 hours.