This post contains affiliate links. You can read my disclosure policy here.
In the past year, pop-ups have become a popular thing in LA. Earlier this year there was a Los Pollos Hermanos pop up from Breaking Bad. A Saved By The Bell pop up is heading to the LA area. And there is currently a Star Wars themed pop up bar in Hollywood. The newest pop up is a Twin Peaks coffee shop on 7505 Melrose Avenue in West Hollywood.
Showtime brought Twin Peaks back to life this year and the pop up is giving fans in LA a chance to visit the Double R Diner in real life. Fans love this kind of nostalgia. I was just telling a co-worker the other day how I would love to make a real MacClaren's for How I Met Your Mother fans. It's a fun experience to get to visit places like this and it's a great chance to meet people who like the same thing that you do. Bonding with people over our love for a tv show is one of my favorite things.
I've only seen a few episodes of Twin Peaks and don't consider myself a fan of the show. However, I wanted to stop by the pop up so I could share with you about it.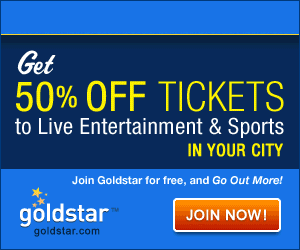 What To Know About The Twin Peaks Coffee Shop Before You Go
Parking: You can find nearby parking on Melrose or the residential streets nearby. There is not a parking lot at the coffee shop.
What to Expect: There are two photo spots outside of the pop-up. It was not very busy when I went which was surprising since I went on the first day that it was open. However, there is very limited space inside so do not be discouraged if there is a line out the door. Inside you will find a few food options, merchandise, and workers dressed up like characters from the show.
Food: You can order cherry pie, doughnuts, David Lynch's brand of coffee, or a Twin Peaks inspired beer.
Merchandise: There is a good variety of Twin Peaks merchandise that you can purchase like sunglasses, buttons, and keychains.
Even if you sit at the counter and get food the experience should not take more than 30 minutes to an hour as long as the wait isn't too long. I highly recommend that fans of the show come and check out the pop up while it lasts.